Visit the Tibor Rubin VAMC Facebook & Twitter Pages for more current information about VAMC Activities: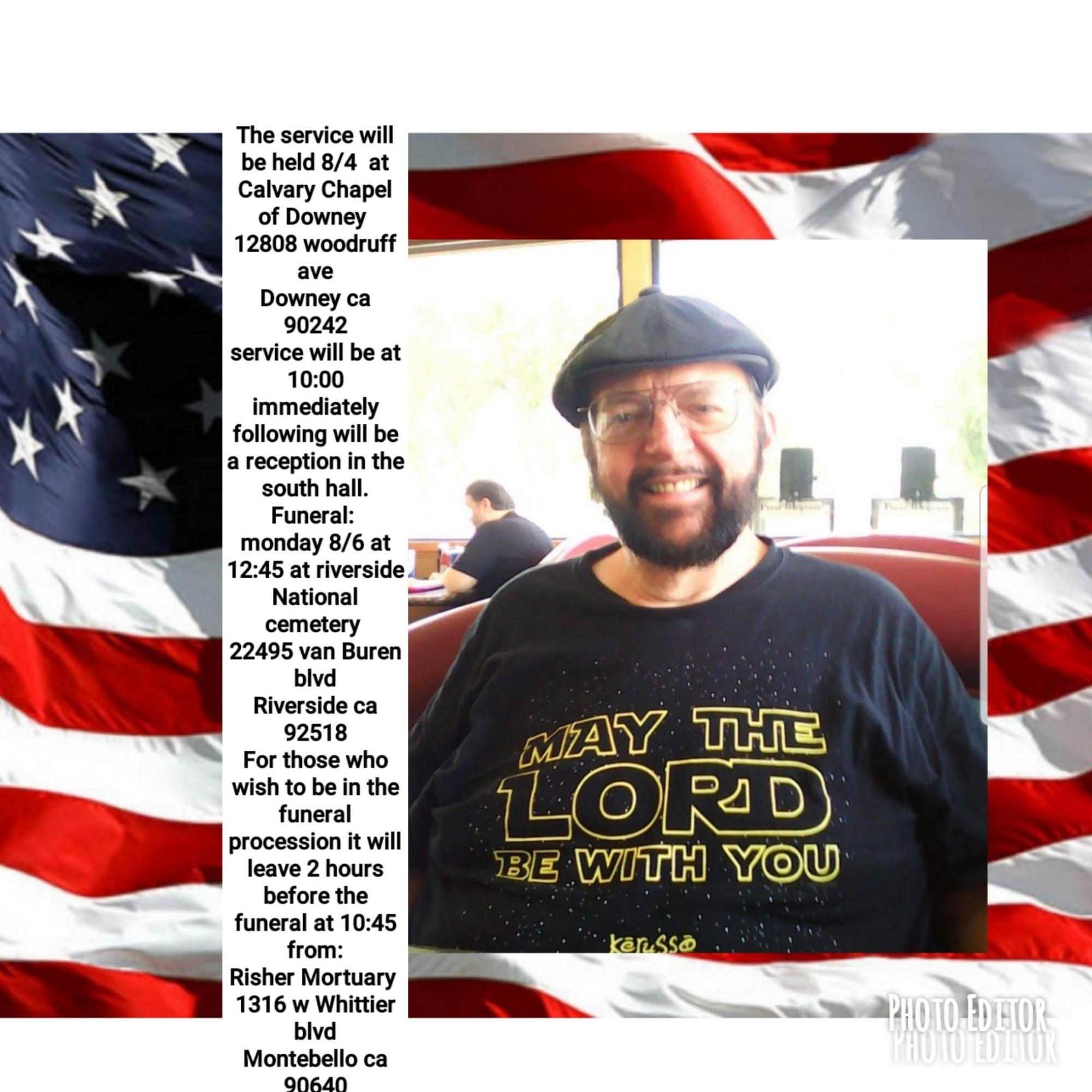 Chapter of the Year VVA #756 Award LA/OC
VVA Chapter #756 was Awarded "Chapter of the Year" 2018
Conrad Gomez received " Images of Bravery Award" 2018
by Vietnam Veterans of America California State Council.
There is a group picture of State Convention Officers and associates
The picture of Max Stewart, Mike Kennedy, and Conrad Gomez
[Note: Go to our Facebook page for these pictures]
1. Max is the Founder of the Chapter and past president
2.Mike was the Vice-President of the Southern District and member of Chapter #47 in Riverside
3.Conrad Gomez present President

One thing that the three of us have in common we are all U.S. Air Force Security Police (Skycops)
now Security Forces
all three of us served in Vietnam.
1.Da Nang
2.Bien Hoa

3.Cam Ranh & Dong Ha (TeT 68)

State side all three of us were spread all over the States and where security for nuclear weapons.
from B-52 (alert bombers to missiles and jet interceptors )

Thanking all members who made this happen.
Thank You for your support

I am also a member of the LA/OC U.S. Air Force Security Forces Assoc at Los Alamitos Joint Training Base
LA/OC
Secretary
AFSFA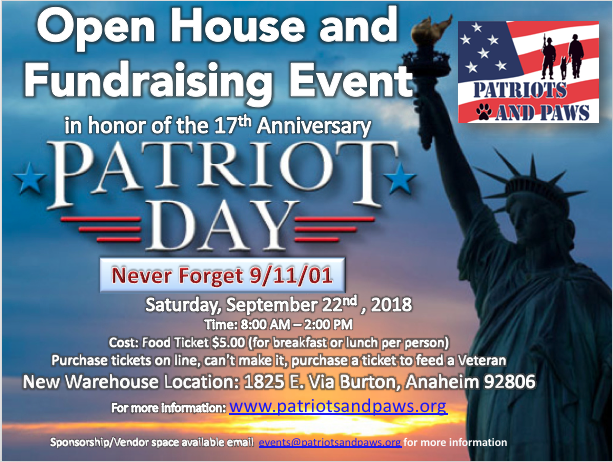 Learn More About Patriots and Paws
Several times a year we will open our doors to the public to share with you what we do every day.
Patriots and Paws is a local Orange County charity that provides practical home furnishings to Veterans, Active Duty, Reservists, and their families, for FREE.

Starting at 7:00am, we open up the warehouse and fire up the griddle. For a $5.00 donation, you can enjoy a hearty breakfast of pancakes, eggs, sausage and bacon. About 11:00am we'll switch to a BBQ lunch.
If you're unable to attend, and still want to support this great cause, you may make additional $5.00 donations for a Veteran to eat for free.
You will also get to meet some of the organizations that support us, as well as many other Veteran support groups and services that we partner with.

We will have music, food, opportunity drawings, classic cars, and much, much more! Come on by and say Hi!

Don't forget to bring a friend and show them what Patriots and Paws is all about!
Come See our NEW LOCATION!
1825 E Via Burton, Anaheim, CA 92806
https://www.patriotsandpawscarshow.com/