Will be in the following SoCal locations on these dates:
San Dimas, CA March 22-25th

San Luis Obispo, CA March 29-April 1st

Gardena, CA April 5-8th
Be sure to check the above website link for more details.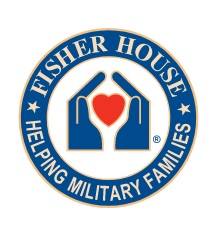 The Fisher House operates only on Donations. Please click on the below for a list of needed items.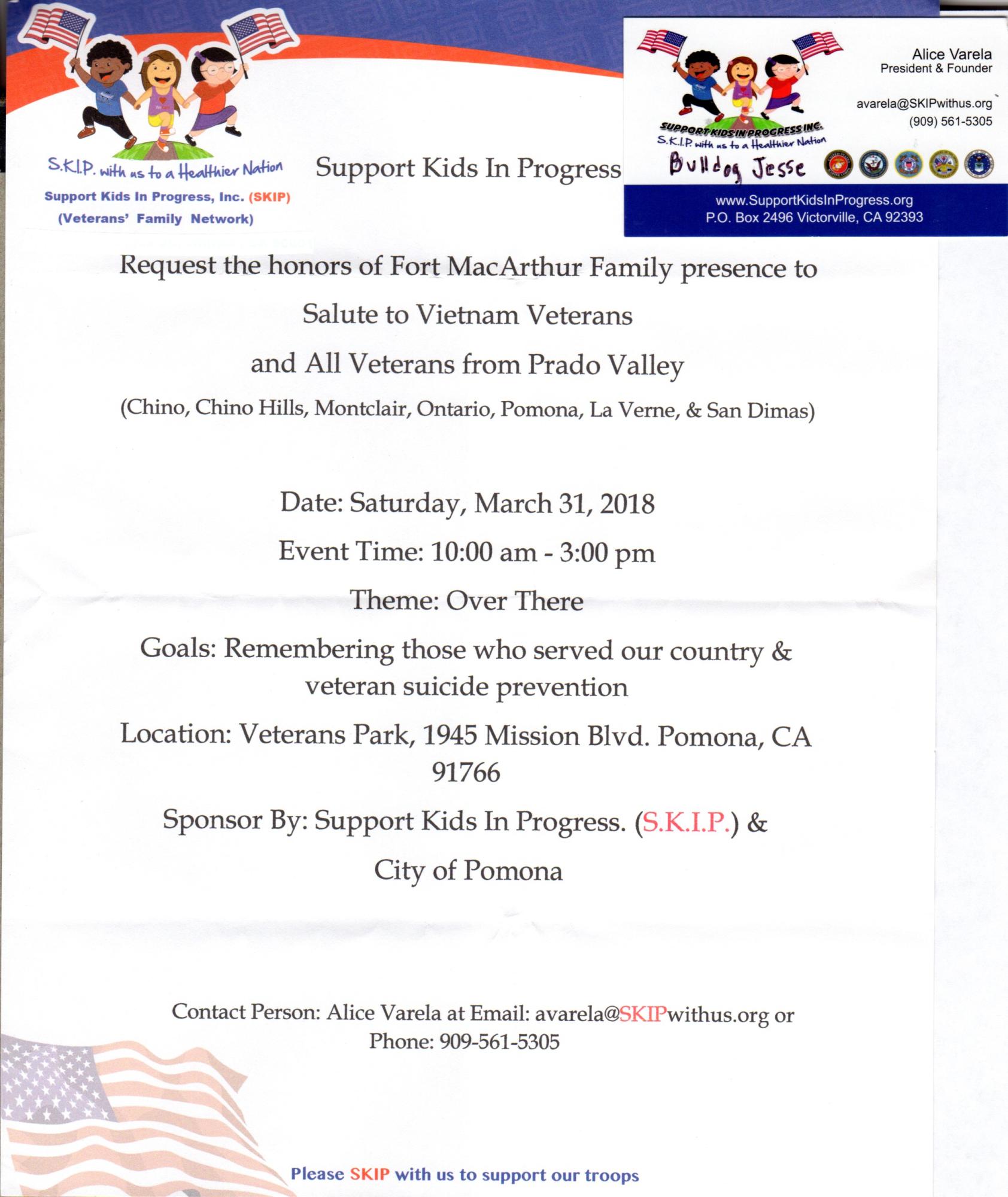 From: US Department of Veterans Affairs
Sent: Tuesday, February 20, 2018 11:01 AM
Subject: MESSAGE FROM THE SECRETARY: VA Commemoration of the 50th Anniversary of the Vietnam War

MESSAGE FROM THE SECRETARY

VA Commemoration of the 50th Anniversary of the Vietnam War

In 2017, President Trump signed the Vietnam War Veterans Recognition Act designating March 29 of each year as National Vietnam War Veterans Day. Our Nation's Vietnam War Commemoration is an opportunity for all Americans to recognize, honor, and thank our Vietnam Veterans and their families for their service and sacrifice during one of the longest wars in our country's history.

As a commemorative partner, VA joins nearly 10,000 organizations across the Nation supporting the Department of Defense in this mission to honor and thank our Vietnam Veterans. I encourage all VA leaders to either host ceremonies or participate in community events during the period March 25 – 29, 2018, to express our tremendous gratitude to this generation of warriors and their families.

The commemoration recognizes all men and women who served on active duty in the U.S. Armed Forces during the United States' involvement in Vietnam—November 1, 1955 – May 7, 1975. Nine million Americans, approximately 7.2 million living today, served during that period. The commemoration makes no distinction between Veterans who served in-country, in-theater, or were stationed elsewhere during those 20 years. All answered the call to duty.

Please visit www.vietnamwar50th.com to learn how your organization or facility can become a commemorative partner and participate in this commemoration. VA currently sustains more than 400 commemorative partnerships, and I am so proud of their contributions to honor and thank our Vietnam Veterans. Importantly, a partnership provides historical media and the ability to request beautifully struck lapel pins and other recognition items for presentation to Vietnam Veterans.

50th Anniversary of the Vietnam War Commemoration ...
www.vietnamwar50th.com
The Vietnam War Commemoration is conducted according to the 2008 National Defense Authorization Act to help honor and pay tribute to Vietnam Veterans and their families.
Thank you for your continued service to VA and America's Veterans.
David J. Shulkin, M.D.
Max Stewart, Founder of VVA Chapter 756 is seen donating 20 boxes of Girl Scout cookies to Lana Toenjes, house manager, of the Fisher House at the Long Beach VAMC.
All Veterans are welcome to S.K.I.P. in Pomona, on Saturday, March 31st.
Please join us for our Commemoration Event in honor of Vietnam Veterans on Thursday, March 29. For more information, please contact our Patient Centered Care Office at (562) 826-8000 ext. 23013

Good afternoon Veterans!
Please join us and help us to recognize and honor our Vietnam Veteran friends. There will be a short presentation followed by a light lunch and 60s - 70s music.
Thursday March 29th
From 11:00AM to 1:00PM
In Patriot Park
Please everyone come and help us to honor Vietnam Veterans for their service.
See you there!
Bruce Dankmyer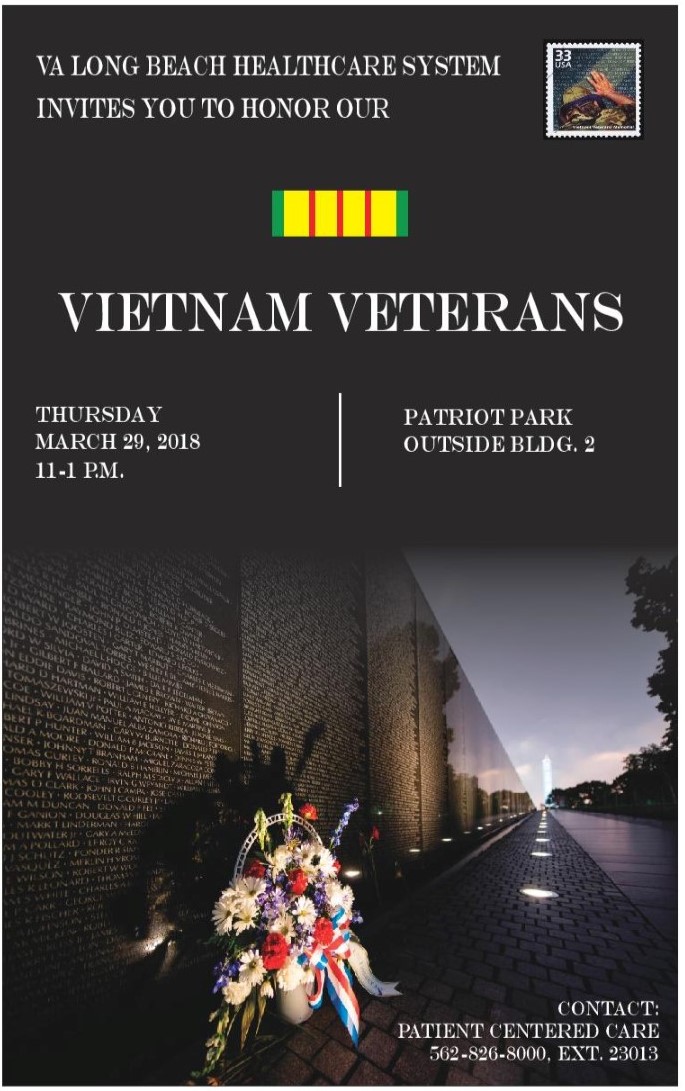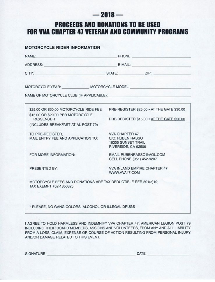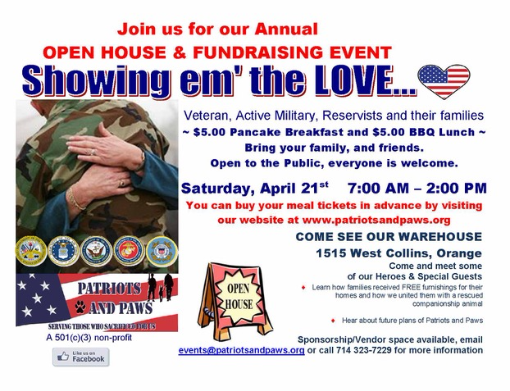 Also Click Here for a link to March AFB and more information.
Mike Kennedy
written: March 17 at 12:13am
All, here is the flyer for Chapter 47's Welcome Home Vietnam Veterans Day Ceremony taking place next
Saturday, March 24th at Riverside National Cemetery at 10:00 AM.
Immediately following the ceremony Chapter 47 will have a short dedication ceremony for our plaque that has been installed at the cemetery. The dedication will take place at the plaques location which is right behind the amphitheater.

March 31, Saturday
PICNIC!
VVA Chapter 756 joins with VVA Chapter 1024 to have a
Potluck Picnic
Time: 10 am to 3 pm
Hart Park
701 S Glassell St, Orange, CA 92866
cityoforange.org
[click on above link for a map]
(714) 744-2225
It is a potluck picnic so -
bring your own sodas, sandwiches, and portable chairs.
There may be a small amount of snacks provided, but not guaranteed. This will be a great way to get to know each other.