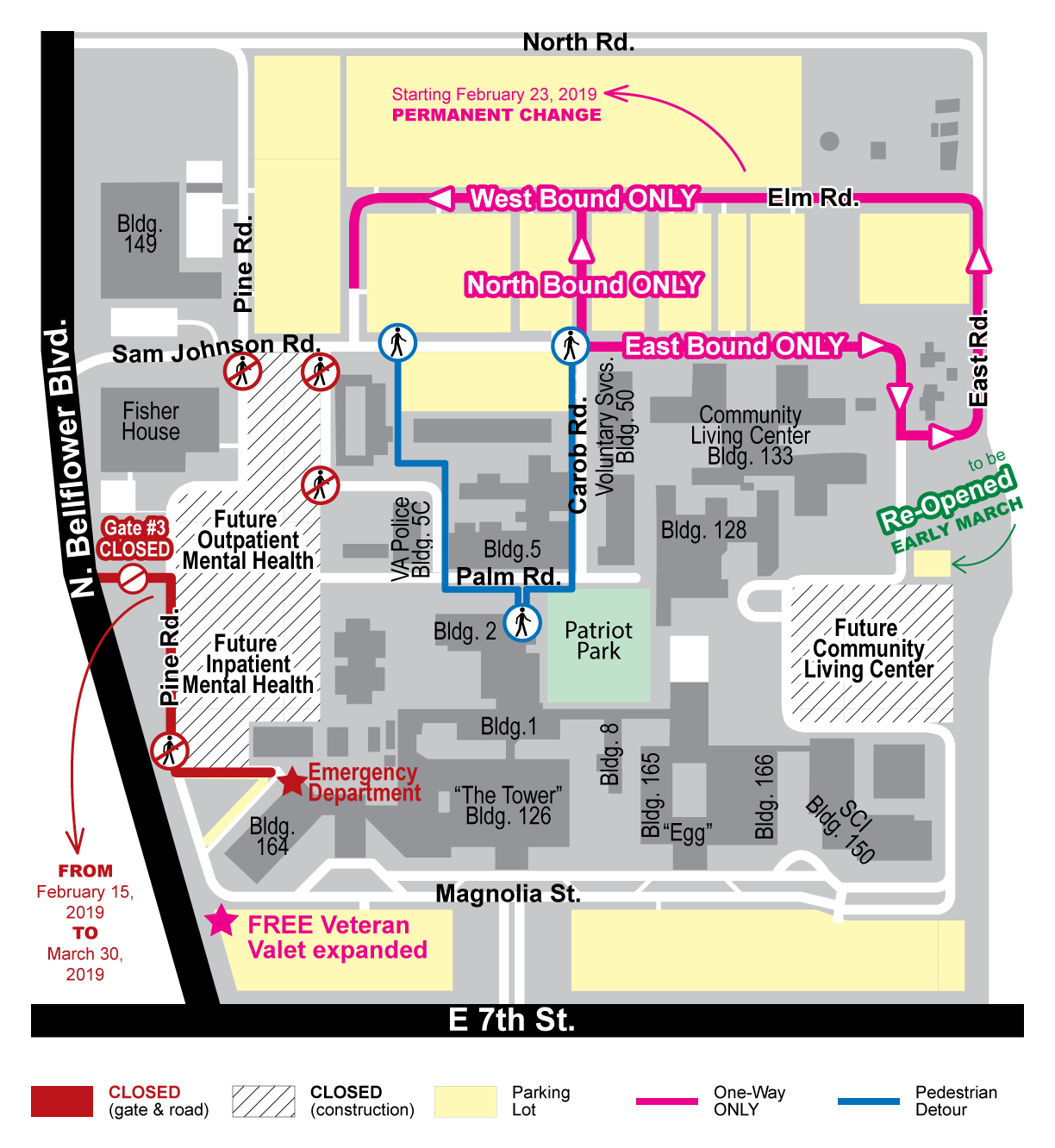 IMPORTANT NOTICE

Construction Updates by the VA:
Very soon, we will begin construction of our new Mental Health buildings on what used to be Parking Lots A and J. Both lots have already been turned over to the construction firm and are permanently closed. Concurrently, we will also begin construction on our new Community Living Center where buildings 3 and 11 currently stand. Demolition activity is scheduled to begin soon.
Veterans and visitors – while we have expanded our valet parking services and are looking for additional capacity, we will experience parking challenges off and on over the course of the construction process. In order to help reduce the parking challenges, we are suggesting that you take advantage of our FREE Valet service to make your parking experience easier and when able, that you arrive early to allow for additional time to park and reach your appointment location. Additionally, you may also park in the North Parking Lots, and walk or ride our augmented shuttle bus service to get you to your desired location. Prior to the beginning of the New Year, we anticipate increasing our current parking spaces to include an additional 130 authorized stalls.
We apologize in advance for the inconvenience, and thank you for your support in improving our infrastructure and the needs of your fellow Veterans.
Click here for more information: https://www.longbeach.va.gov/construction/
DON'T FORGET - VAMC Construction